play this before reading(:
ccn was quite a success with of course my girlfriends, did it with all our hearts ok
and and and where did the guys in my class die to?(apart from kelly)
a hard time lelong-ing and being such a pain in everyone's ass and ears
i can just go and sell durians with anthony, right? if you are seeing this
my voice's like 10 times louder than him HAHAHHA
but we've got scolded for shouting too loud, but ya we continued
after that, was work
oh manxzxzxxz i could just faint like directly.
i overworked and became too stress till i almost cried, YA OK I WILL TAKE CARE AS PROMISED. and ya, from 8 to all the way home i dont even know what i was doing.
ok, i looked drunk and i gave the theives an opportunity but none appeared.
and blackout on the bus home. super scary i swear
DEAREST qingyu was waking me up and i couldnt even felt anything until the consecutive times.
walked home after that can just kill me ok.
my legs were super wobbly but still alright, reached home as soon as my legs could take.
and i dont even know what i was talking about until she told me this morning.
work again tmr was such a bore
and instead of earning i kept losing money cause of the changing shift thing
talking about that can just make me pissed
maybe its my fault for not counting the cash properly before changing shifts but i was too tired WHATWHATWHAT. and i have to pay for the loss when i dont even know whether im the one who lost it. any case, after next week i dont think im working on weekdays
although sometimes i felt like rewinding back to the past, however its useless now
cause i know you won't feel the same anymore...
its ok, all i can do now is to get back on my feet and try to forget.
whatever i did i guess its just a rash decision
i was feeling damn lousy after doing that but i've no choice
cause i dont want to feel more like an owner than a lover to you, get it?
anw, i dont think you will see this.
even if you are, i know you will be feeling indifferent.
just pretend you see nothing alright, i just need some personal space to vent it out.
it really pains when you've mentioned about all those moments and times when i didnt appreciate when you dont even know i've use my heart and soul to really remember every single date we've gone through. nvm, its ok if you dont understand what im trying to imply.
asking you to give up wasnt also my choice but a way that you lead me to, yes im selfish to make my own decision again.
but you've alr shown me that this is not love anymore but possesion
you've left me with no choice but to end up like that
sorry for wasting your efforts to hate me for saying all of those, like what you've said you will forget in time. and i hope you really do.
if i were to be given another chance again, will i go for it?
my brain's empty to think about all of this now.
but then again i thank you for everything
本来不觉得你特别疼我
直到你不再疼爱我以后
已经过去雨伞和雨衣
不会再庇护我
本来不觉得你特别疼我
直到你不再疼我以后
来不及了
手写的留言对象已经不会是我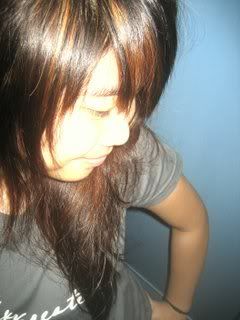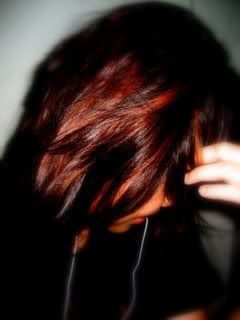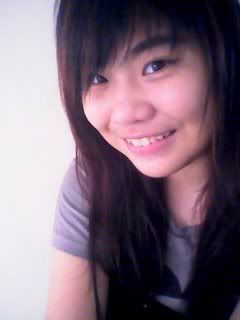 i think my current hairstyle look like ahlianxzxzxxz
damn ugly colour laaaa.
ok, sleeping after talking to someone.