i shall start from fri.
went for a haircut with graceeeeeee.
and i seriously regretted for cutting my hair short la.
it was super short now and the auntie was like where got no la still the same length leh.
ya right, my hair very short ok.
nvm, im waiting for it to grow.
my hair changed colour again.
best and this time amazingly to black and lil brown.
after that was the accompany of study session with dearest.
yes, she made my day although she kept insulting me of being a twit.
and and and...
HAPPY BIRTHDAY TO RUIXIN!
ytd was the bomb yo
so we took like maybe 1 day to plan it and it turned out to be fine.
with us ard, nth will be impossible even if its just maluating stuffs.
so i met anying at hg to buy the cake.
in the end, we were way too early.
and we slacked in macs camwhoring.
my cam is filled of her photos worxzxzx.
be honoured ya.
after a while, anna came along.
i dont think i should post the photo up or not she's going to kill me.
BUT anying i will send it to you.
you can do whatever you want to it.hahaha
it was like 10 min to twelve.
and so we make our way to kbox with so much screamings ok.
whose fault? anna!
she threw sth on me la and at first i thought it was some lizard from the celling.
awesome, and i made anying screamed with me.
then there was this ah ma in front of us.
she stunned and looked at us.
damn funny la.
prepared a while and only left like 5 min, RUIXIN STILL HAVENT CALL!
ok after that like maybe 2 min left, she said she arrived like FINALLY!
so my plan was to blindfold her from hougang interchange to kbox.
luckily she was spontaneous enough to carry out the dare.
she was like screaming all the way from the bank all the way to kbox.
and the best thing is everyone stares at me not her.
after that was the cake smash.
she had it all over her shirt.
and left the last piece of cake. so came up with idea of putting chilli into that.
haha, and we tricked ruixin into eating. damn funny.
after she swallow down then she says this,
"HOW COME SO WEIRD ONE AH? GOT LIKE CHILLI INSIDE LEH"
we all burst out laughing. she's slow. cannot blame.hahha
then had a decision made of mixing all the alcohol tgt with the help of kbox management.
haha. ya, blueberry honey lemon.
haha, she's super gullible. she wanted to try it.
and so, we gave her that mixed drink.
and the alocohol mixed was actually some ah pek beer at the kopitiam.hahaha
anna claims that its ah pek drink and only ay and i know how to appreiciate.
its nice ok. really.hahaha
after a while, ay and me got very high and we started singing damn loudly with barbaric actions and of course those ppl whose room were ard ours all left due to the noise pollution.
not our fault to be overly excited.
sang till 3 plus and went home.
overall, i guess this was the best birthday planned.
right, ruixin?
i shall upload some of the photos here
the rest will be in shutterfly.
videos will be uploaded again.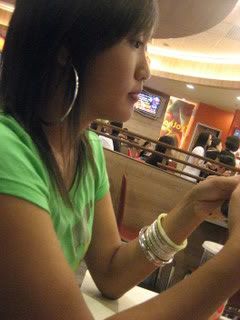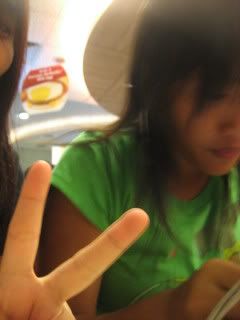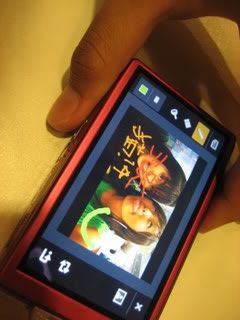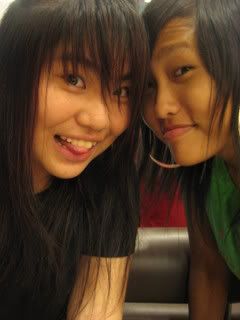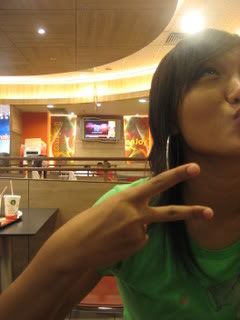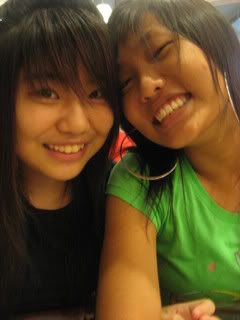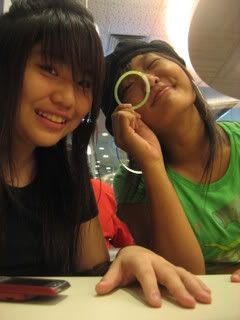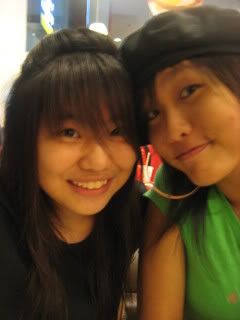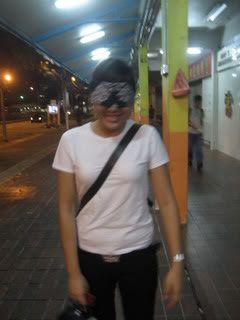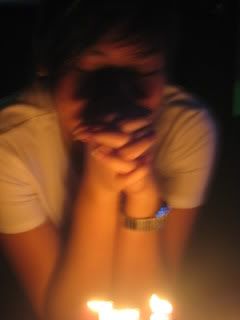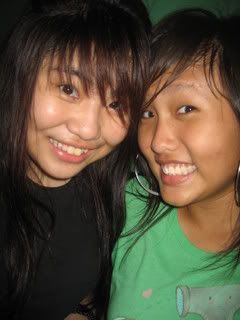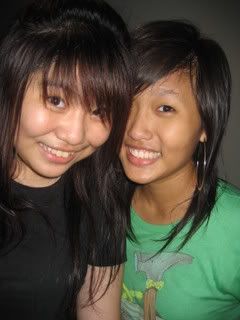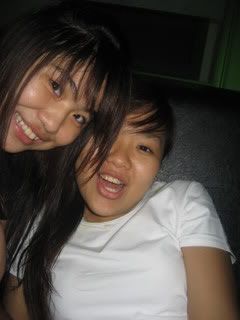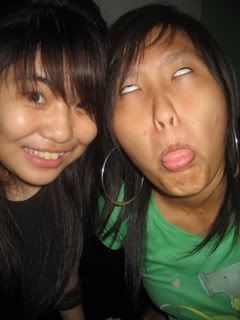 if you realised, most of the photos are actually of me and ay.
haha. too bad cause we are the only ones that were high that erm morning?
hahah.
and i actually posted un-editted photos on my blog.
ok not the first time anw. i dont care if its unglam.haha
anying, faster upload your photos and send it to me.